MONEY MATTERS!
Money, everybody wants it, most people need it! But the one question that many people will have to ask at some point in their lives - what are you willing to do for it?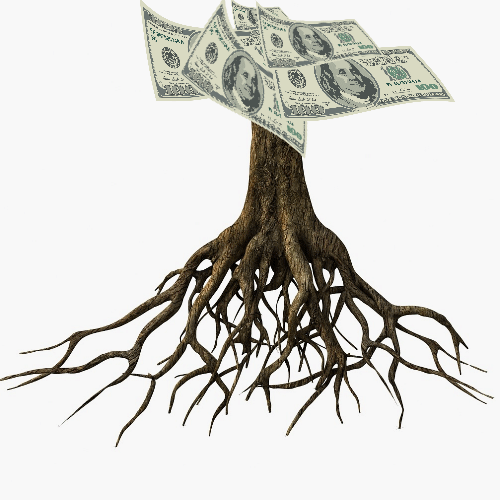 Most people work most of their lives in order to have the material things in life... but that's after all the important things are first taken care of. But at the end of the day, after bills and stuff are paid for, what is left? Extra cash in the pocket goes a long way. It helps take off the edge of everyday living. But what are ways that you can make some extra cash?
Well it seems that for most people, the material things have to take a back seat, but for a few others though, getting into debt is one way they can have the creature comforts now - but this often leads into a loop that's almost impossible to escape. Money, great if you can have plenty of it, but bares the roots to all evil if you're willing to kill for it!
So What Are Some "Honest" Ways To Make Money?
before the inception of the internet, making money was a simple case of selling empty drink bottles or aluminium cans, etc… But with the rise of the internet, so too were many money making opportunities a part of that - and if you got in early then, then you could be earning a ton today! But if you are just testing the waters, so to speak, then you may discover that opportunities are abundant but not as easy as it once were!
I guess the most difficult obstacle to get through is the vastness of opportunities that are available. making a choice is impossible most of the time. You see, with so many opportunities abound, 98% of prospects want EASY and PLENTY! What that means is; almost everybody wants easy money and plenty of it, but seldom are they willing to do the work for it and that's why there are so many people still looking at their choices, when they could have made a killing in the time!
Making "easy" money takes some time, sweat and RISK! Well that last part is mainly, mostly - most people don't like taking risks and even more so when it comes to cash. The risks involved for making money online, are almost 0. But without risk, nothing can be learned!
Honest Ways On Making Money Online
When it comes to making money online, there are many - so rating from the best, are ways you can make money online…
When it comes to whether you'll be successful or not making money other than your day job, a good litmus test is the old discarded penny on the ground… Do you pick it up? Do still pick it up if people are watching you? Would you pick it up in front of a crowd? Those questions are relevant, because it gives you a measure of how important cash is to you!
"Do you have what it takes to make tons of cash? Even the richest people on the planet have very humble beginnings, so what do you do when you pass a discarded penny?"